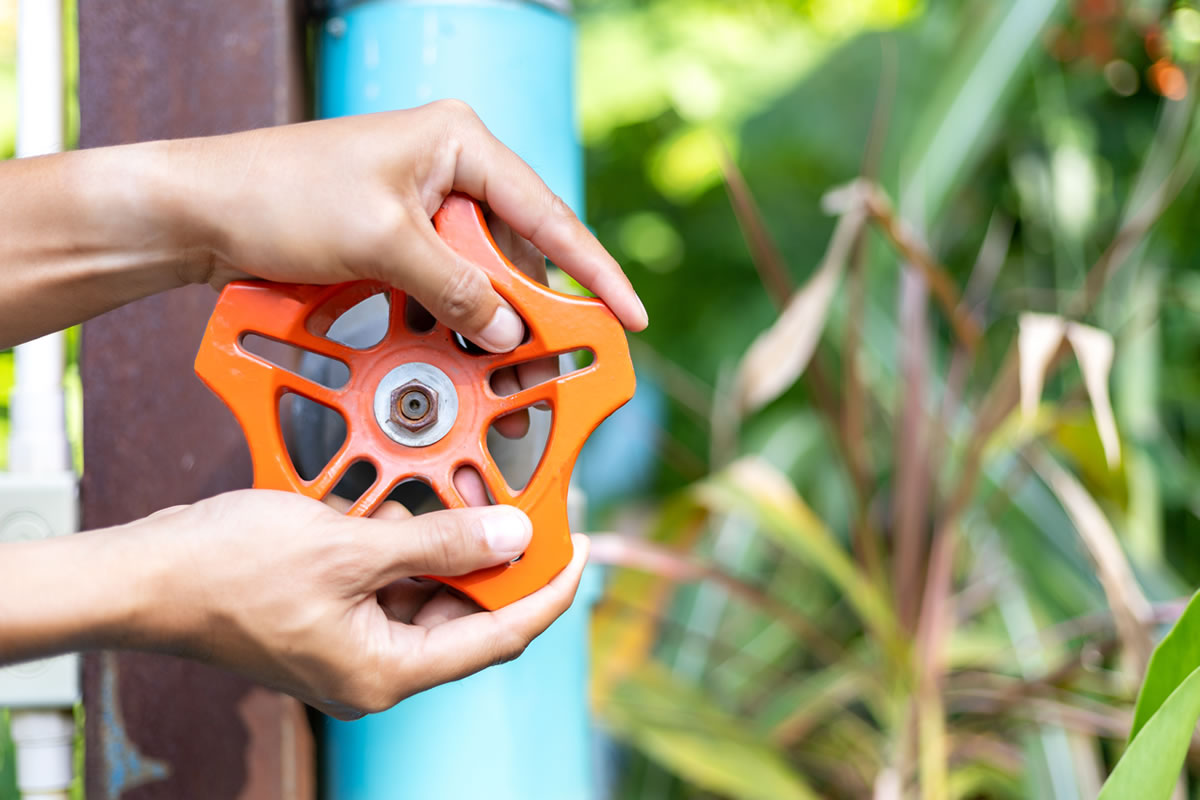 Each faucet and toilet in your house or office is connected to a water supply line. Each supply line connection has its own shut off valve (a.k.a. stop valve). Additionally, there is one main shut off valve that allows you to shut off the water throughout your entire home.
In this week's blog, we will show you why water shut off valves are so important and how to make sure that they're always in good working order. At HP Mechanical, we often deal with shut off valves because they are an integral part of every plumbing system in a house, commercial property, apartment or condo.
Water shut off valves allow you to cut off the water supply to individual plumbing fixtures throughout your home (e.g., faucets, toilets, dishwashers, ice makers). This is extremely important because if you have a fixture that's leaking, clogged, or otherwise malfunctioning, you can quickly and easily cut off its water supply—without having to shut down your entire plumbing system. In the case of plumbing emergencies, water shut off valves help keep the problem contained and keep the damage to a minimum.
Note: If you do need to shut down your entire plumbing system (e.g., if you have a large leak and you're not sure where it's coming from) you can do so using your home's main water shut off valve. If you do not know where your home's main water shut off valve is located, stop what you are doing and locate it right now!
Inspecting Your Stop Valves: What to Look For
First, locate the water stop valve by looking under and/or behind the fixture.
Then, turn the valve knob all the way to the left (open) and all the way to the right (closed) a few times. Test to make sure that water flows normally when the valve is open and not at all when the valve is closed. If the stop valve is stuck (i.e., you can't turn it) or you can't close it all the way, it probably needs to be repaired or replaced. (Please Note: We're not suggesting you do this to your home's main shut off valve; just the ones at your sinks and toilets)
Next, feel around for any moisture around the pipe or on the floor below. If you find any evidence of a leak, close the shut off valve right away. Do not use that fixture until the leak has been fixed.
At HP Mechanical, we know how to fix leaks of all types, so if you ever need a professional plumber to help you identify the source of the leak (the valve? the fixture?) and ensure that it's properly repaired; we're the company for you.
About HP Mechanical
For many years, HP Mechanical has proudly provided comfort to thousands of homes and light commercial businesses across the Santa Rosa/Windsor area. We are an honest, loyal company who takes pride in our work. We take care of our customers as if they were family. Referrals are where 90% of our business comes from, so the relationships we build along the way mean a lot to our small business. The one constant with everything involves working and helping people, by striving to provide the best service available at a reasonable cost. We take personal responsibility to make sure comfort and quality meets accountability & affordability, with exceptional customer service every time!
Sources: DIY Network, AOL