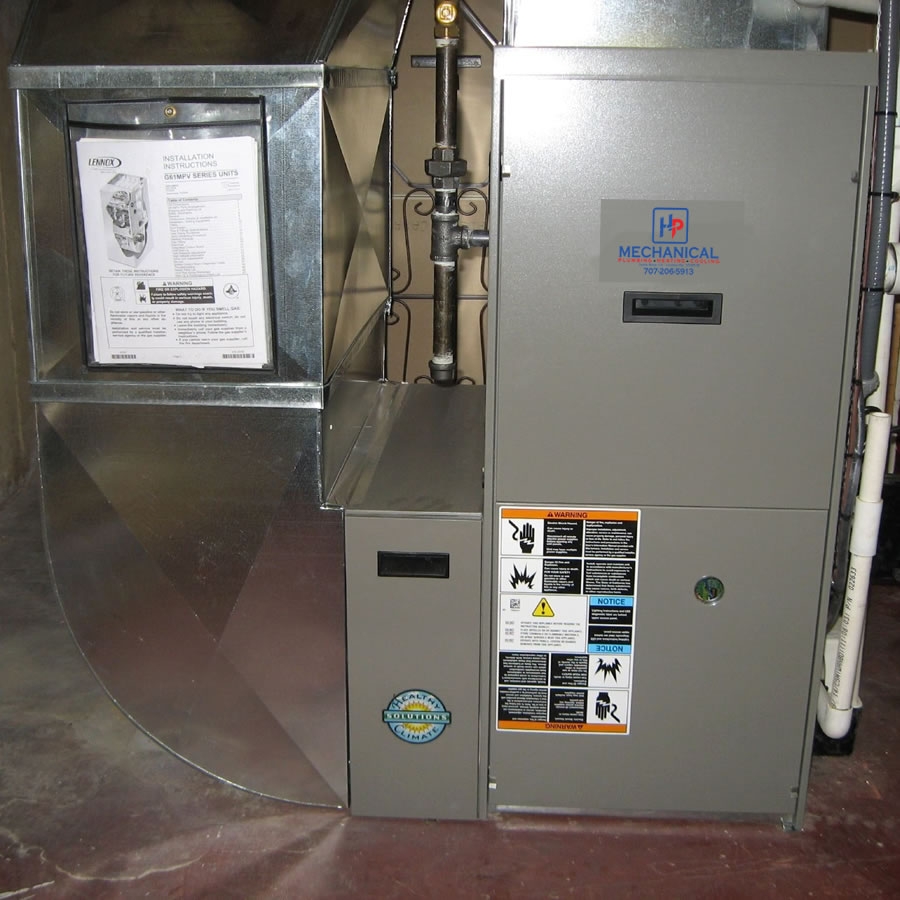 Heating/Furnace Repairs
We are experts at furnace repairs, as well as skilled and experienced for working on most all makes and models. Your furnaces will not last forever. However, regular maintenance and quality repairs can extend the lifetime of your furnaces.
We've established an excellent reputation locally by providing prompt courteous service with no-nonsense approach to maintenance and assessing repairs.
For furnace repair in Sonoma, Napa and Marin Counties, please call us and we'll come out immediately and conduct a thorough check up.
On most visits, our technicians will take a good look at the following:
Unit assessments
Take into account the age of your unit
Investigate the wear and tear on your unit
Explore the best options to meet your needs
Heating/Furnace Installation Services
If you've been searching for the right contractor located in the Santa Rosa and Windsor, CA area, look no further. We have the skills and expertise you can rely on for any installation but more importantly, we truly care about each one we do.
New construction Furnaces
Replacement Furnaces
Very familiar with most all brands
Ductwork
Heating/Furnace Maintenance
Get Annual Maintenance!
Don't wait until your furnace stops working in the dead of winter to give us a call. Preventative check ups and scheduling regular maintenance can help you to avoid larger issues down the road and will also give you peace of mind knowing that you and your family are set for the winter.
We pride ourselves on conducting a thorough examination and identifying any potential issues or parts that may need to be replaced