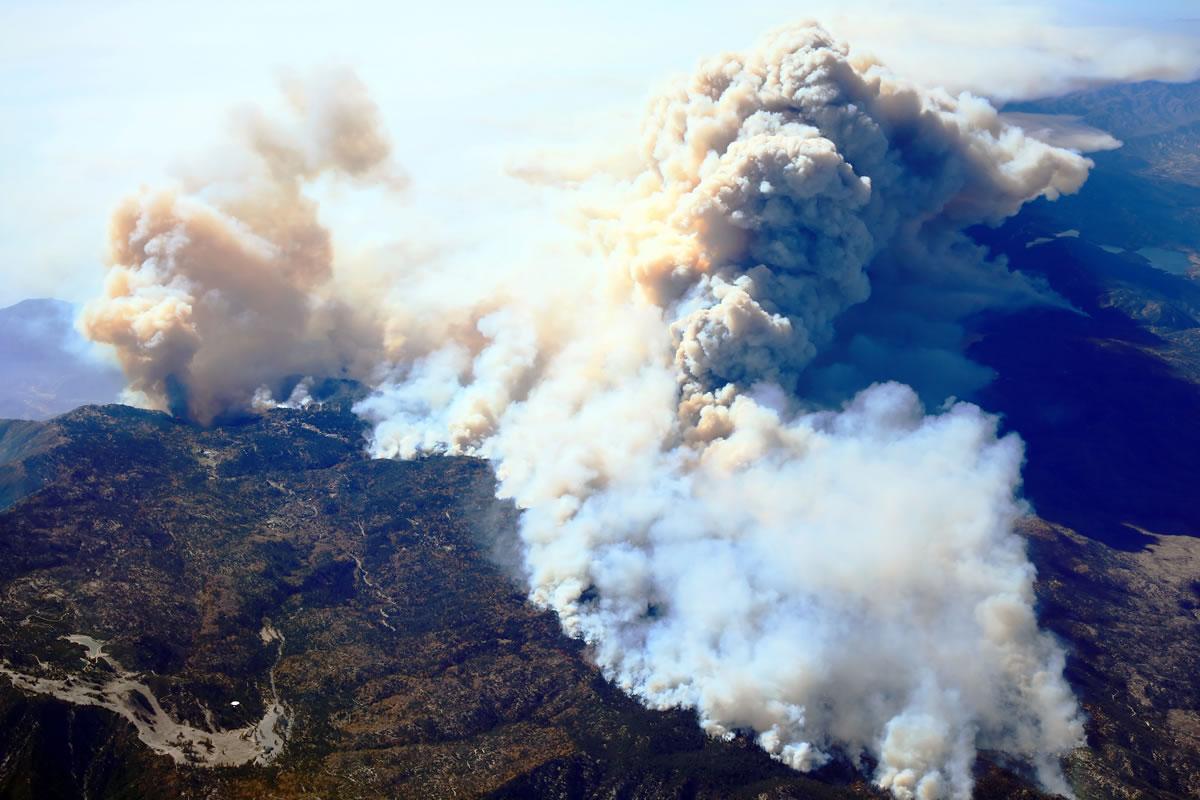 We have become familiar with wildfires here in the Northern California North Bay because we seem to get a major one (or two) almost every summer. At HP Mechanical, we have been busy servicing and maintaining our customers' air conditioning units to ensure that they are not breathing in the smoke for many years.
If you are close to a wildfire, the fire itself, as well as heavy smoke and ash, can pose serious, immediate risks to your safety and health. You and your family should be prepared to evacuate immediately if told to do so. Farther from a wildfire, you may be exposed to smoke even if the fire itself is far away.
At HP Mechanical, we have witnessed a lot of fires in the North Bay over the years and every time it's traumatic for homeowners who have lost their homes. Many people also get respiratory issues from the smoke, to air filtration is very important.
Smoke is made up of a complex mixture of gases and fine particles produced when wood and other organic materials burn. The biggest health threat from smoke is from fine particles. These microscopic particles can get into your eyes and respiratory system – whether you are outdoors or indoors, where they can cause health problems such as burning eyes, runny nose, and illnesses such as bronchitis. Fine particles also can aggravate chronic heart and lung diseases - and even are linked to premature deaths in people with these conditions.
During every wildfire season, our customers ask us two main questions:
Should I Run My AC During a Fire?
As the wildfires roar outside your window, it is logical to question what you should and should not do inside your home to shield the environment from invading wildfire smoke that threatens to enter into this air space.
A big area of concern in a home during a wildfire is the air conditioner and whether or not having this device running inside your home compromises the indoor air quality. Recirculated air that is brought into an indoor environment from the air conditioner presents a level of danger to the air in a home, as it can seep particulate matter and other pollutants from wildfire smoke that can cause dangerous effects to human health.
Depending on the air conditioning unit and the settings that you have on this device it can impact the risks of wildfire smoke entering into your home. Be sure to turn off any settings that allows the intake of outdoor air into the indoor air space and turn off any window ac units that will pull in contaminated outdoor air into the home.
Does Air Conditioning Remove Smoke?
The principal function and use of an air conditioner in a home is to heat and cool the environment, but do these units also purify the air of contaminants? Although purifying the air is not the primary function of an air conditioning unit, it does have the potential to aid in this function depending on the filter type that is used in this air device.
The selection of an air filter for wildfire smoke in your air handling system is an important decision when trying to maximize air purification within your home. Some air filters are made of cheap materials that are designed to only filter large particulate matter and lasts up to 30 days, while other filters are specifically designed to maximize pollutant filtration including odors, chemicals, and small/large particulate matter that can be found in wildfire smoke – these types of filters can last as long as 6 months in your air conditioner.
It is vitally important to regularly maintain your filter and replace them when necessary to minimize the risks of pollutants re-entering into your environment, particularly that of wildfire smoke.
So, give us a call and we will consult you about your air conditioning and how to ensure that all of that nasty smoke won't invades your domicile. Your health is important to all of our new and existing customers and that's why we're poised and prepared to perform at a high level for you!
About HP Mechanical
For many years, HP Mechanical has proudly provided comfort to thousands of homes and light commercial businesses across the Santa Rosa/Windsor area and throughout Sonoma County. We are an honest, loyal company who takes pride in our work. We take care of our customers as if they were family. Referrals are where 90% of our business comes from, so the relationships we build along the way mean a lot to our small business. The one constant with everything involves working and helping people, by striving to provide the best service available at a reasonable cost. We take personal responsibility to make sure comfort and quality meets accountability & affordability, with exceptional customer service every time!
Sources: USA Today and Consumer Report