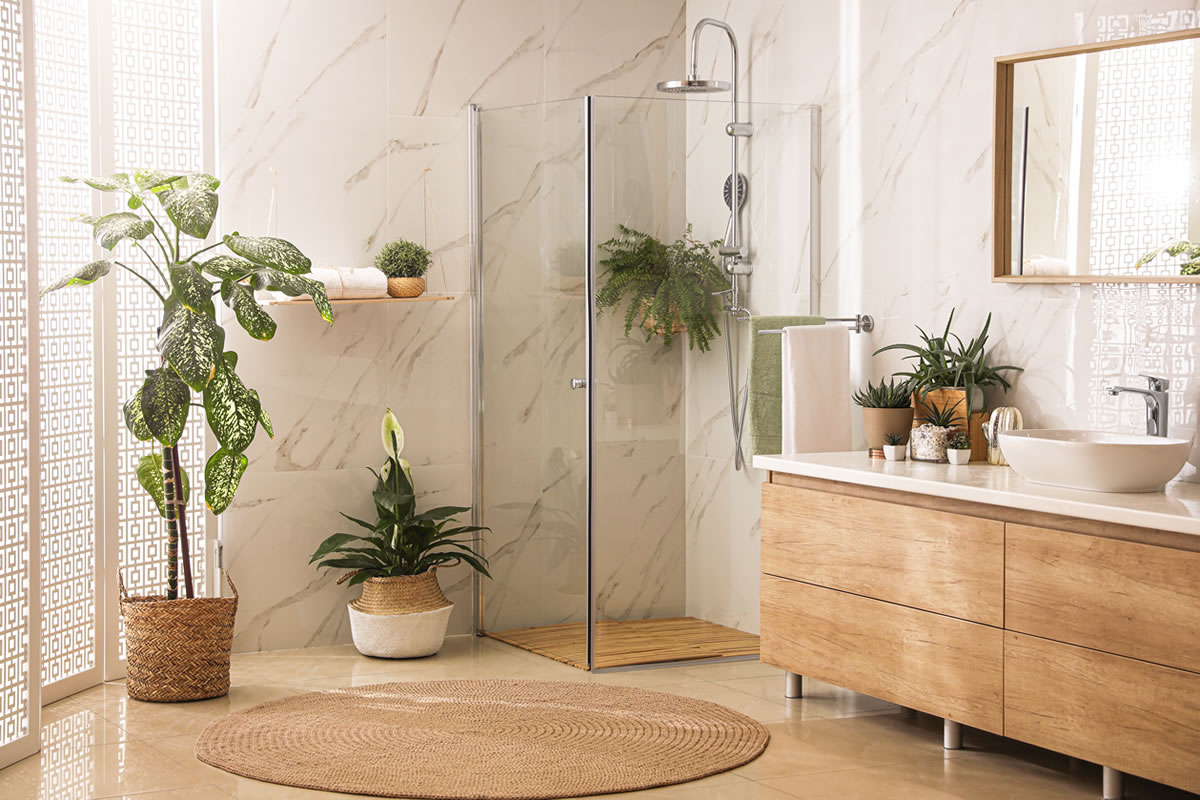 2021 was an exciting year in the plumbing industry with new innovations, a strong push toward being greener and a whole new lineup of cutting-edge products that can make all of our lives' easier and more comfortable. But, 2022 looks like another pivotal year in the industry as high-tech innovations will be taking the helm once again.
At HP Mechanical in Santa Rosa, California, we stay on top of all the latest products, in order to offer all of our customers the newest and most advanced plumbing systems available today. Whether your taste is classic and traditional or leans towards the more modern and sleeker, the newest plumbing fixtures, faucets, tubs, showers and things like high-tech, low flow toilets, the plumbing industry is changing literally overnight.
Did you know that some families spend more time in the bathroom than they do in the kitchen? It's true!
Bathroom fixtures are now also key elements in home design and remodeling upgrades. The trend is more towards creating a retreat within a master bath and bedroom combination. Free-standing soaking tubs, custom vanities and luxurious showers create a home spa-like retreat for today's busy lifestyle.
Other water saving devices are now common designs in the dual-flush toilets. The one-piece toilet eliminates the seam between the tank and the bowl resulting in a sleek design with no crevices to catch dirt. Newer sink or lavatory designs can also come as a seamless unit where the bowl and the countertop are a single seamless element allowing for easier maintenance.
What is the Hottest New Thing for Today's Kitchens?
In kitchens, the most exciting new plumbing technology revolves around hands-free or touch faucets. Perfect for homes with small children who cannot quite reach the controls, the touch faucet is also advantageous for the busy home cook with sticky fingers or flour covered hands when preparing food.
These new-fangled faucets have water efficient features and can come with integrated ceramic disks within the fixture that help grind away buildup that over time would cause leaks. These high-tech faucet features include bacteria–killing faucets and laminar flow faucets that create a solid looking stream of water that does not splash.
About HP Mechanical
For many years, HP Mechanical has proudly provided comfort to thousands of homes and light commercial businesses across the Santa Rosa/Windsor area and throughout Sonoma County. We are an honest, loyal company who takes pride in our work. We take care of our customers as if they were family. Referrals are where 90% of our business comes from, so the relationships we build along the way mean a lot to our small business. The one constant with everything involves working and helping people, by striving to provide the best service available at a reasonable cost. We take personal responsibility to make sure comfort and quality meets accountability & affordability, with exceptional customer service every time!
Sources: YouTube and DIY Channel