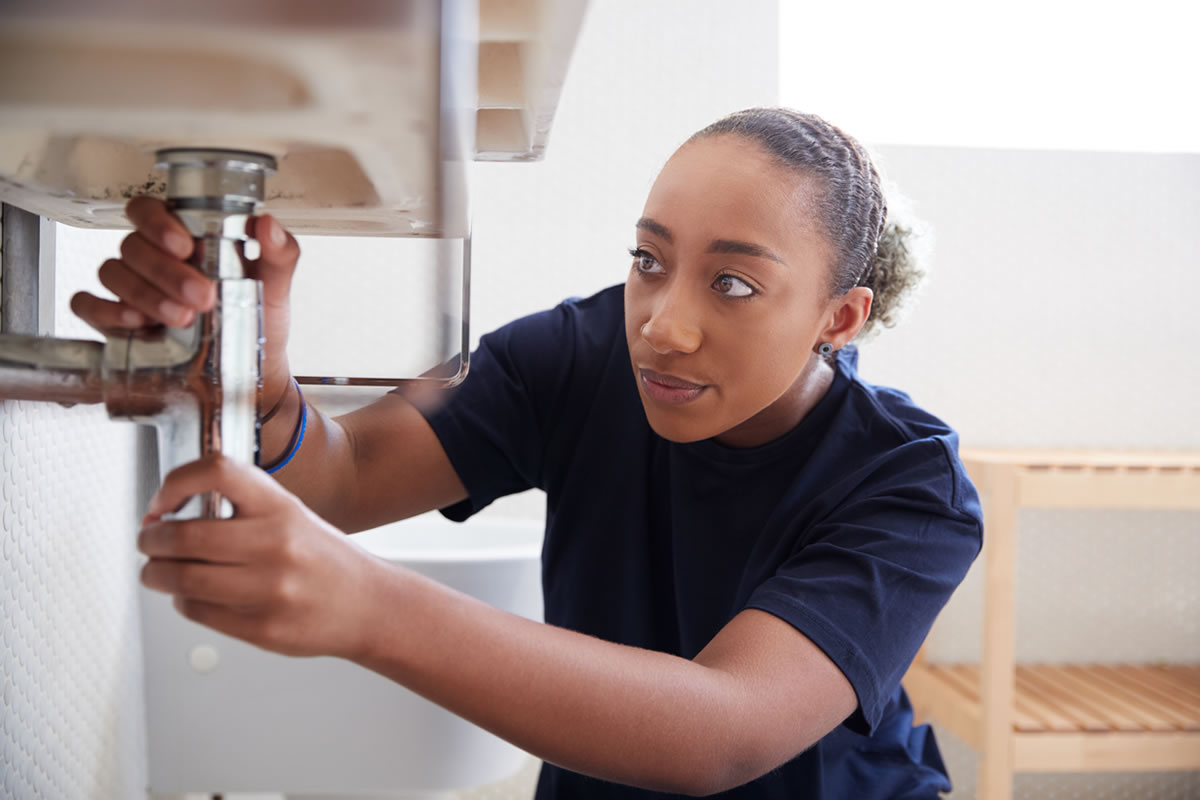 Here at HP Mechancial, we often get phone calls from people who tried to fix their plumbing themselves and now need our help. There are some things that can be done by homeowners, but plumbing is not one of them. Always use a plumbing professional to do your plumbing and stay away from the dangerous Do-It-Yourself Zone unless you really know your stuff.
Wrong items going down the garbage disposal. A very common mistake people make with garbage disposals is not being careful of what they use them for. Garbage disposals can handle small food scraps, but starchy and fibrous foods like vegetable peels, celery, rice and pasta are often problematic. Often, they tie up the blades of the garbage disposal and lead to a jam.

Flushing garbage down the toilet. Quite often, homeowners treat their toilets like garbage cans. They flush products like cotton balls, facial scrubs, cotton swabs, paper towels and hygiene products. Toilets are only designed to flush human waste; if you flush other foreign objects, it can quickly lead to a clog.

Leaving hair in shower drain traps. Most showers have drain traps that are used to catch soap scum and hair that would otherwise build up in the drains and lead to clogs. Neglecting to clean the traps is a huge mistake. You will get standing water in the shower, the water will not drain properly, and this will ultimately lead to a future clog in your drain.

Using the incorrect tool when attempting to fix a clog. There are a number of plumbing tricks you can try to unclog a drain. It is very important to know what tools are best for the job at hand. For example, using a drain snake to try to unclog a toilet could cause severe damage to the toilet bowl. Always try and use a simple plunger first. If the plunger does not work and an auger is needed, make sure you are using a toilet auger. A toilet auger is specially designed and manufactured for the toilet. This one tip could save you hundreds of dollars from having to buy a brand new toilet. In addition, using chemical drain cleaners for any clogs can corrode and damage the inside of your plumbing.

Overloading the garbage disposal. Garbage disposals are built and designed to be fed one item at a time. If you overfill your garbage disposal, it can easily get jammed or overworked.
About HP Mechanical
For many years, HP Mechanical has proudly provided comfort to thousands of homes and light commercial businesses across the Santa Rosa/Windsor area and throughout Sonoma County. We are an honest, loyal company who takes pride in our work. We take care of our customers as if they were family. Referrals are where 90% of our business comes from, so the relationships we build along the way mean a lot to our small business. The one constant with everything involves working and helping people, by striving to provide the best service available at a reasonable cost. We take personal responsibility to make sure comfort and quality meets accountability & affordability, with exceptional customer service every time!
Sources: YouTube and DIY Channel