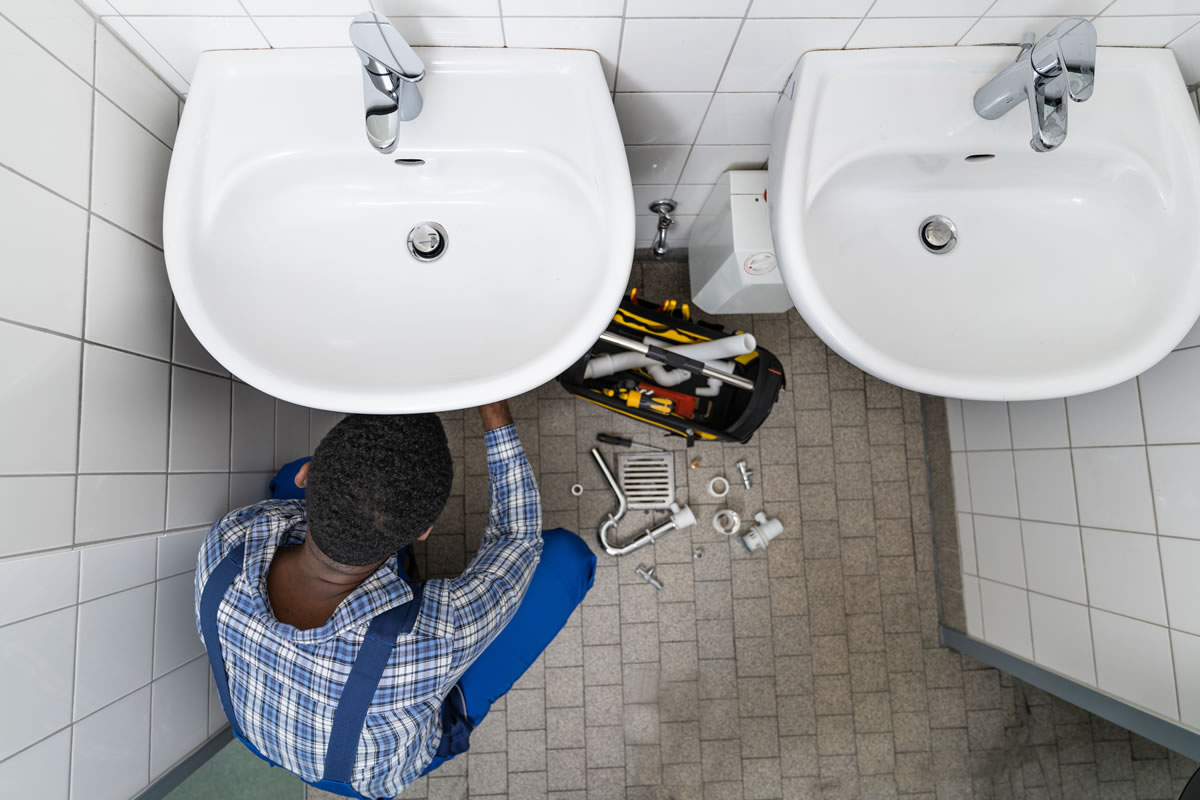 As a plumbing contractor here at HP Mechanical, we understand the satisfaction you get from completing a job. We think it's part of the reason people have so much fun posting and performing their own DIY projects. However, DIY projects aren't the same as DIY repairs. When it comes to repairs, you want the job to be done at the highest standard of quality, otherwise, you'll be stuck trying to fix it again--and that's when we enter the picture.
1. You Don't Have the Expertise and Experience
If your friend or relative is a plumber and you've worked with them on a plumbing job in the past, then it might not be difficult to replicate what you've already been taught first-hand.
However, what most people end up doing is finding a guide or video online and, with no other experience, try to copy what they're seeing. After all, that's what a how-to guide is for, right? But here's the problem… That how-to video or post was made only to demonstrate the minimum of what needs to be done, in a best-case scenario. It won't be able to help you if an unexpected problem shows up along the way. Knowing exactly what to do in such a situation is where having experience counts.
2. You Don't Have the Right Tools
Running to the hardware store to grab a couple screws or pipes isn't out of the ordinary. It's even expected.
But what if not having just one of the right tools or parts leads to you performing a less-than-satisfactory job? For example, this might happen in the case of cleaning a clogged drain.
Let's say you decide to buy a hand-crank drain snake. You can probably unclog the drain with that, but not without scraping the pipes and causing damage. Alternatively, you could have called us at HP Mechanical to clear the clog with a hydro-jet. Hydro-jetting will blast the clogs away while cleaning the pipes at the same time, preventing any future build up. A drain snake would be useless in this regard.
3. You Don't Have the Time
You'd only ever work on a DIY project if you had the time, right? But we can't always account for the total time that a job will take—especially a job we've never performed before. The headline of that how-to guide may have promised "quick" and "easy," but that's not a practical claim when it comes to plumbing. Buying the wrong part or accidentally skipping a step will only contribute to more time lost, and before you know it, the sun will be going down while your problem remains unfixed.
About HP Mechanical
For many years, HP Mechanical has proudly provided comfort to thousands of home owners and light commercial businesses across the Santa Rosa/Windsor area and throughout Sonoma County. We are an honest, loyal company who takes pride in our work. We take care of our customers as if they were family. Referrals are where 90% of our business comes from, so the relationships we build along the way mean a lot to our small business. The one constant with everything that we do involves working and helping people, by striving to provide the best service available at a reasonable cost.
Sources: Forbes and Consumer Reports