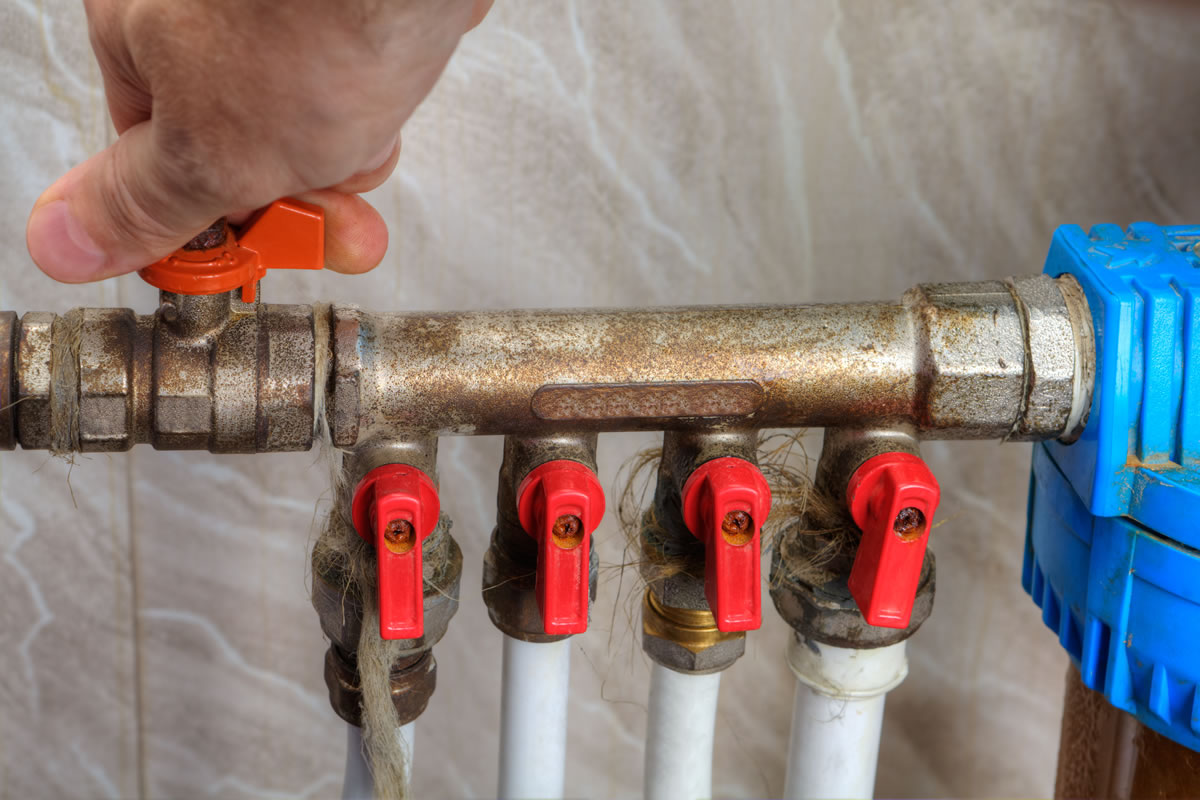 At HP Mechanical, we often ask our customers from throughout the North Bay if they know the location of their emergency shutoff valves? We are often surprised when they tell us they don't know, but at that point we always make certain to answer their question in full.
So, here are some tips from all of us at HP Mechanical. Knowing the location of your emergency shutoff valve will give you that much-needed peace of mind.
Check Inside the House: Begin your search indoors. Check the perimeter walls on the side of the house facing the street. If you have a basement or crawlspace, the valve could be located there. If your home is built on a slab, check near the water heater or inside the garage. No matter its location, the main water shutoff valve should be near ground level. It may also be protected behind a plastic access panel.
Check Streetside: If searching around the house turns up nothing, it's time to check outside. Walk to your property line and look for a rectangular metal cover flush with the ground. It may be labeled "water" or "water meter." Be aware that you may need a special meter key to open the box.
Check Your Property Inspection Report: Still can't find the emergency shutoff valve? As a last resort, read over the plumbing section of the property inspection report from before you bought the house. You should find information about the shutoff valve's location, putting an end to your search.
How to Turn Off the Main Water Valve
Once you find the valve, all you need to do is turn it off. Follow these instructions, depending on the type of valve you're dealing with:
A ball valve is a straight handle running parallel to the pipe when open. To close it, turn the valve until it's perpendicular to the pipe.
A gate valve is a round handle. Turn it clockwise several times to fully shut off the water.
The house-side valve in the underground utility box may turn by hand, or you might need a meter key or wrench. Either way, twist the valve clockwise until the water shuts off.
Alternative Option, Shut Off the Water Close to the Source: Every home plumbing fixture should have an isolation valve to shut off the water leading to it. For this reason, it's really only necessary to shut off the water main if a pipe is leaking. Check behind the fixture in question—whether that's your toilet, sink, washing machine, or ice maker—and turn the isolation valve clockwise as far as it will go.
About HP Mechanical
For many years, HP Mechanical has proudly provided comfort to thousands of homes and light commercial businesses across the Santa Rosa/Windsor area and throughout Sonoma County. We are an honest, loyal company who takes pride in our work. We take care of our customers as if they were family. Referrals are where 90% of our business comes from, so the relationships we build along the way mean a lot to our small business. The one constant with everything involves working and helping people, by striving to provide the best service available at a reasonable cost. We take personal responsibility to make sure comfort and quality meets accountability & affordability, with exceptional customer service every time!
Sources: USA Today and Ask.com