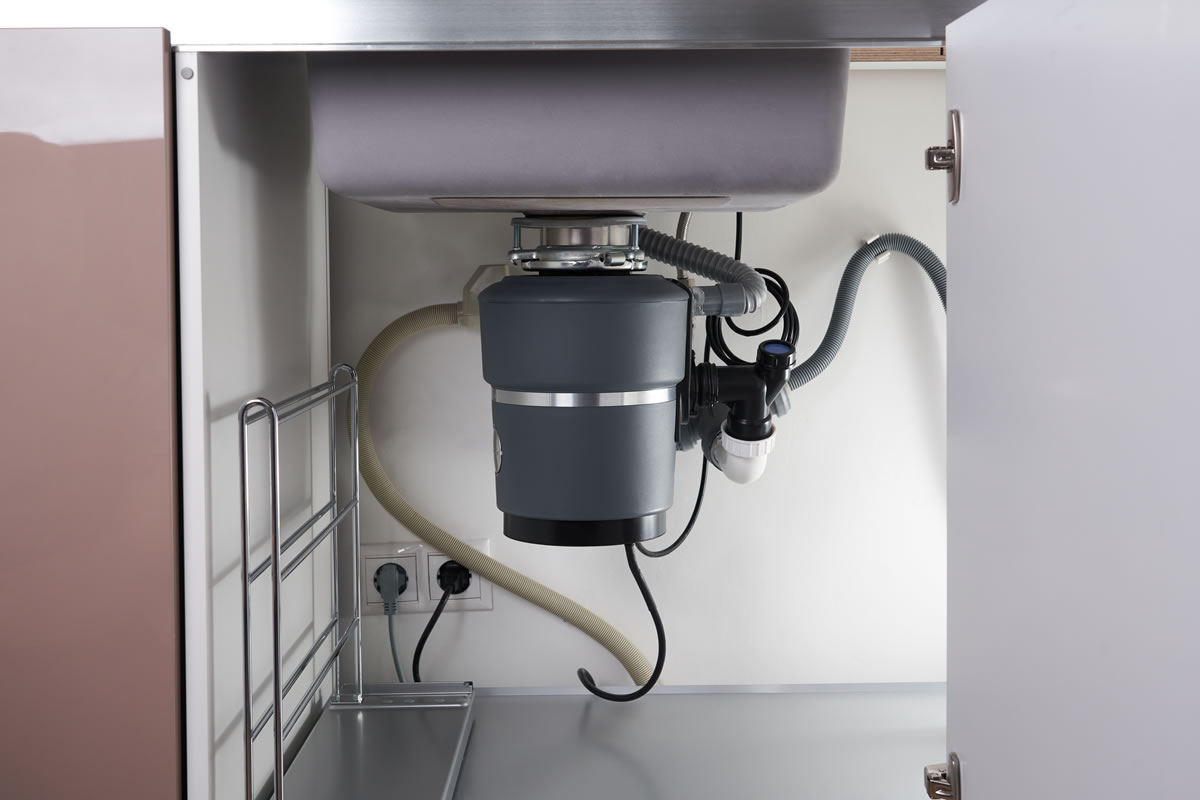 You would be surprised by what some people put in the garbage disposals. At HP Mechanical, we have seen it all and that's why we're offering you this helpful information about things that don't belong in your garbage disposal ever.
Grease, Fats, Oil
If you've ever let bacon grease sit for any period of time, you know what it does-- it solidifies! Imagine pouring any grease or oil down your disposal. It's always a smart move to avoid pouring grease, fats, oil into your garbage disposal.
Egg Shells
Believe it or not, this is harmful to your garbage disposal. The shell's stringy membrane can wrap around the disposal itself and will eventually begin to clog your pipes. If you're planning on making egg salad this weekend, toss the eggshells in the trash!
Pasta, Rice, Potatoes
Foods with a lot of starch in them can begin to clog your pipes over a period of time. If you're making potato salad this weekend, peel those potatoes in a strainer instead of throwing the skins down the disposal.
Bones
Steer clear from dropping turkey bones or chicken wings down your garbage disposal for obvious reasons. That cracking sound will be your first clue.
Stringy, Fibrous Foods
Never put veggies like celery, broccoli, onion peels, lettuce, corn husks, asparagus etc. down your garbage disposal. These items can get wrapped around the blades and could break the disposal.
Pits or Seeds
Many fruits have solid pits, including peaches, cherries, plums and avocados. Many people have mistakenly ruined their garbage disposals with seeds or pits. If you by inadvertantly drop a pit down your sink, make sure your disposal is turned completely off before reaching down there to retrieve the pit.
Coffee Grounds
While we all need our morning cup of coffee during those morning times, watch where you put those coffee grounds. Over time, the grounds can put some wear and tear on the blades.
If you own +of having a garbage disposal, make sure you take care of it! Putting harmful foods and liquids down your drain can not only break the disposal itself, but it can lead to clogged kitchen drains and leaky pipes under your sink over the long run.
About HP Mechanical
For many years, HP Mechanical has proudly provided comfort to thousands of homes and light commercial businesses across the Santa Rosa/Windsor area and throughout Sonoma County. We are an honest, loyal company who takes pride in our work. We take care of our customers as if they were family. Referrals are where 90% of our business comes from, so the relationships we build along the way mean a lot to our small business. The one constant with everything involves working and helping people, by striving to provide the best service available at a reasonable cost. We take personal responsibility to make sure comfort and quality meets accountability & affordability, with exceptional customer service every time!