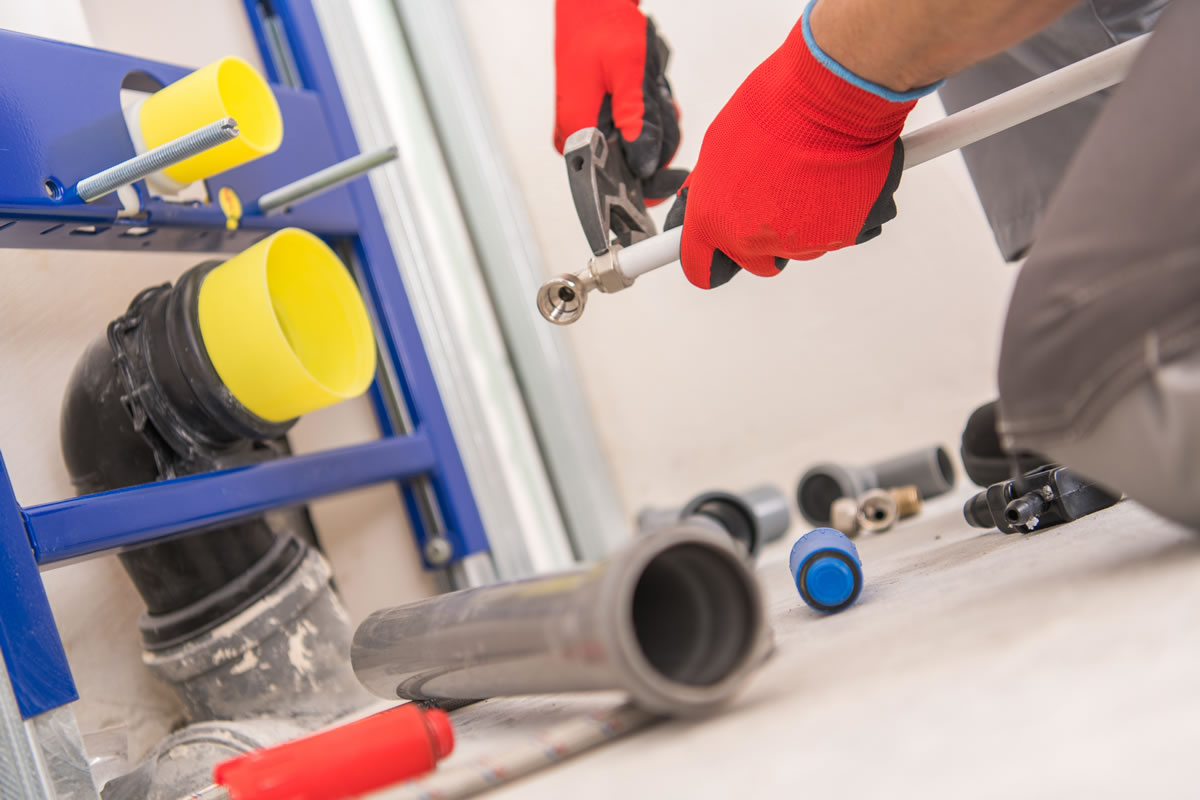 If people hear the same things over and over again (especially from the media) they will often start believing them, even though logic or common sense will tell them otherwise. In the plumbing industry, there are a few popular myths out there and all of us here at HP Mechanical would like to share a few of them with you.
Myth #1: Water drains clockwise in the Southern hemisphere.
False: Contrary to popular belief, water does not drain in the opposite direction. The Coriolis force (caused by the Earth's rotation) has a minute impact on the water in your toilet bowl. The drainage of water actually depends upon the structure of the plumbing itself (like those little jets inside your toilet bowl, for example).
Myth #2: Lightning cannot travel through pipes.
False: Lightning can (and has!) traveled through plumbing because metal piping makes for excellent conductors. The same goes for water because it is laden with impurities that help conduct electrical current. Needless to say, it's probably best to skip that shower or bath during a major storm.
Myth #3: Creatures cannot swim upstream and into your toilet.
False: Hate to break it to you, but rats and snakes can, in fact, work their way through your plumbing and up into the toilet bowl.
Myth #4: Cat litter is flushable.
False: Although manufacturers may claim that their natural litter is flushable, don't do it! Cat feces contain toxoplasma gondii, a parasite that is harmful to humans. Though it generally doesn't pose a risk to healthy adults, it can harm pregnant women and marine life. Modern wastewater treatment is effective at removing the parasite, though it can pose a greater problem in countries without these modern systems.
Myth #5: Water heaters can't explode
False: Even though every water heater is installed with a pressure relief valve, which is designed to release the pressure if it reaches dangerous levels, there is a chance of an explosion if these safety mechanisms fail. Need to see how drastic? Make sure you regularly service your system (experts advise flushing your water heater every year and checking its pipes and T&P valves every few months) to avoid a life-threatening situation.
About HP Mechanical
For many years, HP Mechanical has proudly provided comfort to thousands of homes and light commercial businesses across the Santa Rosa/Windsor area and throughout Sonoma County. We are an honest, loyal company who takes pride in our work. We take care of our customers as if they were family. Referrals are where 90% of our business comes from, so the relationships we build along the way mean a lot to our small business. The one constant with everything involves working and helping people, by striving to provide the best service available at a reasonable cost. We take personal responsibility to make sure comfort and quality meets accountability & affordability, with exceptional customer service every time!
Sources: USA Today and Good Housekeeping