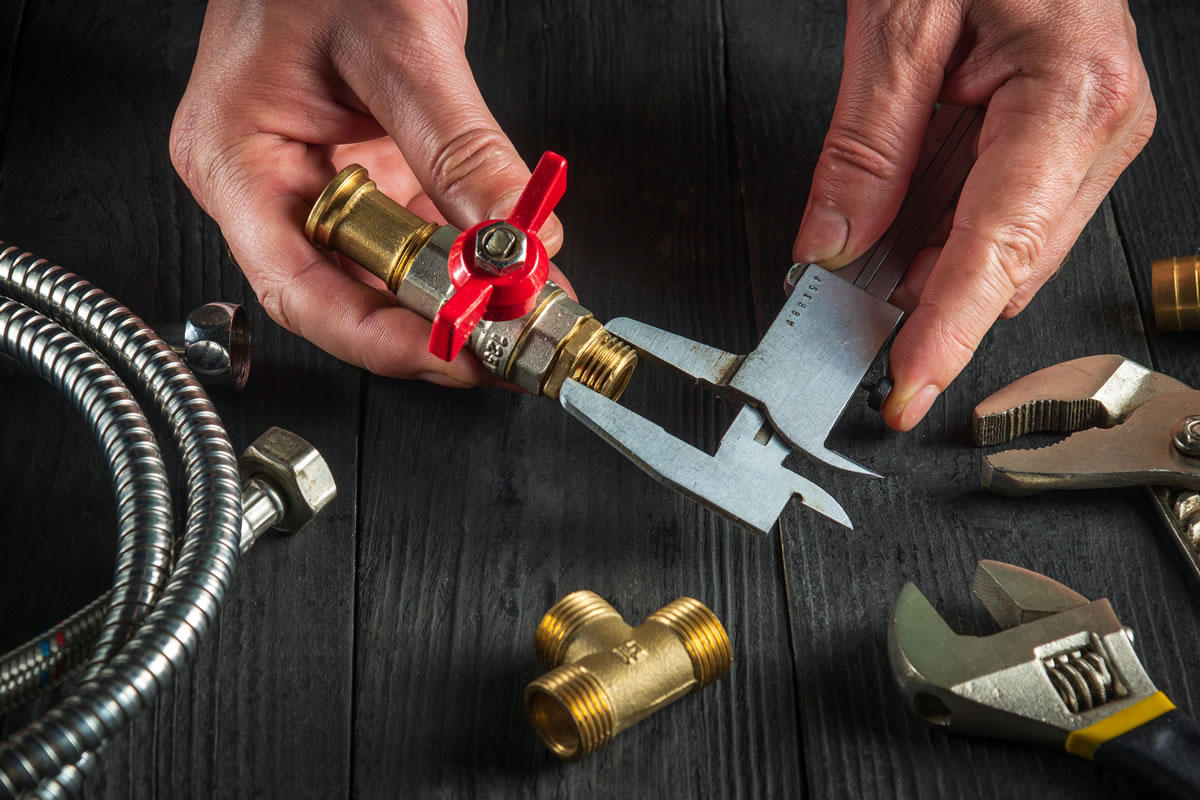 As a new feature for our blog here at HP Mechanical, we're going to answer a different question every month from one of our highly-trained and skilled plumbers. These are questions that we hear from our customers frequently, so here is our first one. Hopefully our answers will be able to help you now or in the near future.
If you ask any of our professional, highly trained and experienced plumbers anything, they will give you the straight facts, because accountability and full transparency is what we're all about here at HP Mechanical. If you live in the Santa Rosa/Windsor area and anywhere in Sonoma County, give us a call and we will provide you with the all the answers you'll need.
Q: Our kitchen faucet is making a loud noise when turned off. What causes that and how can it be alleviated?
A: This could be water hammer. A water hammer is a pressure surge or wave caused when a fluid in motion (usually a liquid, sometimes also a gas), is forced to stop or change direction suddenly. A water hammer commonly occurs suddenly at an end of a pipeline system, and a pressure wave propagates in the pipe. Hammer arrestors can be installed to diminish this issue.
Water hammers can also occur when the water shuts off quickly at the fixture and the pipe in the wall may not be strapped in tight enough. When this happens, it can make a loud banging noise. It could also be caused by high water pressure. In those cases, a Pressure Reducing Valve (PRV), can be utilized to assist in controlling the house water pressure.
Your city distributes these to houses within their respective city limits. When this valve goes bad, it can create a number of problems if your house is equipped with one. It also could be as easy as the pull-out hose on the faucet moving under the sink hitting the wall or other plumbing angle stops, drains, garbage disposals, or any other items under the kitchen sink. Additionally, it could also be a water line in the wall or under the floor that is making a banging noise or moving when the water shuts off. Lastly, if the noise is not banging, it could be a long howling noise which could be a vacuum breaker on an outside hose bib. If the garden hose is left on, it, too, can make a long whining noise and this is normal.
About HP Mechanical
For many years, HP Mechanical has proudly provided comfort to thousands of homes and light commercial businesses across the Santa Rosa/Windsor area and throughout Sonoma County. We are an honest, loyal company who takes pride in our work. We take care of our customers as if they were family. Referrals are where 90% of our business comes from, so the relationships we build along the way mean a lot to our small business. The one constant with everything involves working and helping people, by striving to provide the best service available at a reasonable cost. We take personal responsibility to make sure comfort and quality meets accountability & affordability, with exceptional customer service every time!
Sources: Ask.com and AAA