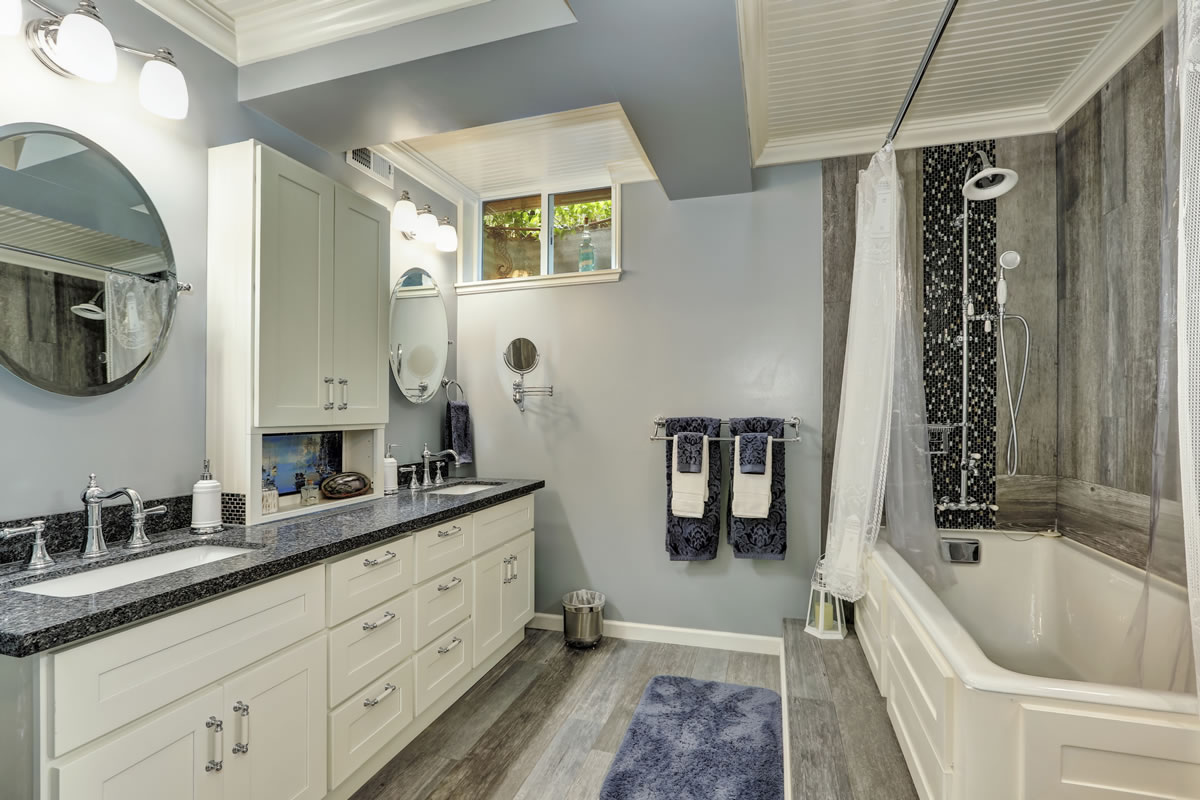 In many homes, basements are pretty boring. This area often has enough space to make it into a recreation room, man cave, or other useful space. Some people have converted the entire area into a living space by putting in new flooring, walls, and other features to accommodate visitors or relatives for when they visit.
So, if you're thinking about remodeling your basement in 2022, here is some advice about adding a bathroom to your plans, courtesy of HP Mechanical.
You may also consider whether or not a bathroom is a useful feature for the basement. After all, there's easy access to the plumbing and a lower level bathroom saves a trip upstairs. It can also help enhance the overall value of your home.
Basement bathrooms can be very convenient, but they can also be complicated to install. Many folks thought installing a bathroom was a DIY project, only to find out later that they should have hired a contractor and a professional plumber like Benicia Plumbing.
First, you will need to establish a budget for yourself and decide whether you'll want a basement bathroom to be part of a larger remodel. A bathroom might not make as much sense in an unfinished basement, but it can still be useful if the basement is commonly used as a place for family members to congregate.
Decide what kind of bathroom you would like in the space. Half bathrooms, containing only a toilet and sink, are usually the best choice since they won't take up much room. A full bathroom might be suitable if you are adding a bedroom to the lower level, however.
The plumbing setup is a key factor when considering how to set up a bathroom in the basement. Home Improvement experts claim that bathrooms should be designed to have enough of a gravity-fed force, or "fall," for wastewater to drain properly. Bathrooms located higher up in your home will have enough of a fall to function properly, while those in the basement may need some extra help.
Examining your current plumbing will let you determine if wastewater can drain easily from the basement level. In some cases, the sewer or septic line might be deep enough to provide a sufficient fall. At Benicia Plumbing, we can help you to determine if the pipes are large enough and have a strong enough flow rate to dispel wastewater.
Another option is to install a specialized toilet that can connect to the existing plumbing. It may cost a little more, but will also avoid the hassle of digging into your basement slab. Or you might want to consider installing a composting toilet, which allows waste to decompose with little or no water. Although this is an environmentally friendly option that will help you save money on your water bills, it needs to be properly ventilated to prevent unpleasant odors. It is also unable to take care of wastewater from a sink or shower.
If you plan to add a bathtub or shower, consider how much space is available. The home improvement site HomeAdvisor says basement bathrooms can be claustrophobic, so a corner shower might be the best way to make use of the room. You'll also want to make sure there is proper ventilation so steam from a shower does not lead to mildew or mold.
It is easiest to place a bathroom against a wall where existing plumbing and electrical lines are located. One convenient option is to locate the bathroom beneath an existing bathroom on the first floor.
About HP Mechanical
For many years, HP Mechanical has proudly provided comfort to thousands of homes and light commercial businesses across the Santa Rosa/Windsor area and throughout Sonoma County. We are an honest, loyal company who takes pride in our work. We take care of our customers as if they were family. Referrals are where 90% of our business comes from, so the relationships we build along the way mean a lot to our small business. The one constant with everything involves working and helping people, by striving to provide the best service available at a reasonable cost. We take personal responsibility to make sure comfort and quality meets accountability & affordability, with exceptional customer service every time!
Sources: HomeAdvisor, AOL and Wikipedia